Maps and Legends, by Michael Chabon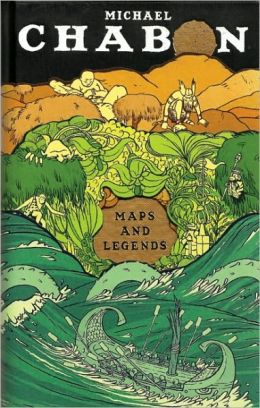 I'm not a big nonfiction reader. I generally prefer my books to be fictive. Sometimes, though, a nonfiction title will catch my eye, as did Maps and Legends, recently released by Michael Chabon.
Maps and Legends is a collection of Chabon's essays. The essays and their arrangement were infinitely readable. I scarfed down essay after essay about maps and comic books and Sherlock Holmes and Israel. My favorite essays, though, were those that comprised the last half of the book—the essays about Michael Chabon's own writing adventures. I love writing about writing, which is the main reason I checked out this book.
Michael Chabon has a nice writing style that is difficult to describe. It's affable and talkative and at the same time, erudite and literary. I'm now working on The Amazing Adventures of Kavalier and Clay. I'm sure I'll be as pleased with it as I was with Maps and Legends.
Maps and Legends, by Michael Chabon [rating:3]