The Book of Lost Things, by John Connolly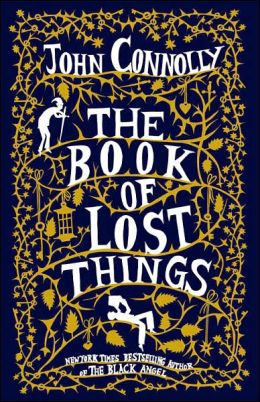 I think I'm going to be unpopular with this one, but it is what it is. Here we go. The Book of Lost Things by John Connolly is undisputedly about the loss of innocence, of leaving the cocoon of childhood and becoming an adult. I get it. I just didn't get it. I thought it was too dark – unnecessarily dark. An example, only one of many, is the story I've already alluded to elsewhere in which Little Red Riding Hood had a bit of a different encounter with the wolf and created a new species of man-wolves: Loups. Also, I feel like the revisionist fairy tale thing has been done. While I appreciate that the author was using the loss of magic in stories to illustrate the loss of youth, fairy tales can still hold magic for adults. It felt like desecration rather than authorial manipulation.
Despite the above objections, there were many things I liked in the book. Connolly's descriptions are awesome. Here is one of my favorite examples:
"Roland took a stick and poked at the fire, sending sparks flying upward into the night. They fizzled out before they got very far, like insects that were already being consumed by the flames even as they struggled to escape them."
I also liked the very very end. I didn't like the ending though, the official one. I just liked the aftermath. The aftermath saved the book, in my opinion, making it worth the read.
The Book of Lost Things, by John Connolly [rating:3]
Other Reviews:
She Reads Books
The Hidden Side of a Leaf
Blue Archipelago
Things Mean A Lot
Stephanie's Written Word
Bloggin' 'bout Books
Reading Derby
Everyday Reads