The Lost Diary of Don Juan, by Douglas Carlton Abrams
I received this book for free from the publisher. All content and opinions are my own.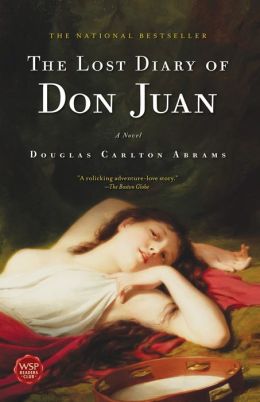 Welcome to today's stop on Douglas Carlton Abrams blog tour! I was delighted to have the chance to read this book on my way to Spain. It definitely enhanced my Spanish experience.
Don Juan, as you probably know, is known as the greatest lover in Spain, perhaps all of Christendom. This book is the story of Don Juan as told through his diary, which was purportedly preserved by his friend for generations. It is the story of his journey from a lovemaker to a lover.
I have mixed feelings about this novel. On the one hand, the writing was a little cheesy at times and some of it read like a trashy romance novel. On the other hand, I was pulled into the story and thought about it for a while after I finished it, which isn't always the case. I could see some of the scenes as clearly as if I was watching a movie. For me, though, the literary device of the diary seemed contrived at all times. Every time it came back to reference of the diary, I was pulled out of the story and reminded that it was made up. See, mixed feelings.
Still, I think this book is worth the read, and I would specifically recommend it to historical fiction/romance lovers. (No pun intended.)
The Lost Diary of Don Juan, by Douglas Carlton Abrams [rating:3]
Other Reviews:
Fyrefly's Book Blog
Kathleen's Book Reviews
Age 30+ . . . A Lifetime of Books
The Literate Housewife Review
Booking Mama