Goldengrove, by Francine Prose
Title: Goldengrove
Author: Francine Prose
Pages: 275
Publisher: Harper Perennial
Copyright: 2008
Format: Paperback
Rating: [rating:4]
____________________________
I received this book for free from the publisher. All content and opinions are my own.
Welcome to today's stop on Francine Prose's TLC Book Tour for Goldengrove.
The family consists of the mother, Daisy, an arthritic musician, the father, Henry, a handsome writer and bookstore owner, the older sister, Margaret, a singer with a heart condition about to go off to college, and the younger sister, Nico, a thirteen year old scientist. The family resides on the banks of Mirror Lake. One day, Margaret dives into the water and never comes back up. The entire family is bereft without Margaret, but Nico is particularly lost. The story follows Nico through the painful summer following her sister's death, in which she must determine who she is and who she will become.
I was drawn into this book, slowly, carefully, without realizing it. The writing is beautiful – gems of sentences abound, like these:
Our house had always been neat before, but now our possessions had taken advantage of our moment of weakness.

It was one of those sleepy museums in which the smell of dusty velvet, old varnish, and floor polish induces a swampy exhaustion that makes walking from room to room feel like trudging through water.
The grief is palpable but not overwhelming throughout Goldengrove. I was spellbound as this family of four becomes a family of three, and Nico becomes the Only Remaining Child. The pressures of being the Only Remaining Child almost drown Nico as she struggles to define herself without her sister. As she says, "It had been so much easier when she was alive and I could compare us, side by side, and measure the distance between us."
This story isn't perfect. The characterization of everyone but Nico felt a little flat to me – perhaps because the reader gets everything filtered through Nico. Also, I'm still not exactly sure why it is called Goldengrove. But Nico is a memorable character, and her coming of age story is heartwrenching and beautiful – as we all hope ours was.
Goldengrove, by Francine Prose [rating:4]
GIVEAWAY. Thanks to the lovely people at Harper Perennial, I have an extra, brand new, paperback copy of Goldengrove to giveaway to one lucky reader. To enter, simply leave a comment on this post. U.S. addresses only please. I'll select a winner on October 1, 2009. Good luck!
____________________________
Francine Prose will be discussing Goldengrove with Book Club Girl tonight at 7:00 p.m. ET.
Also check out these sites on Goldengrove and Francine Prose:
Browse inside Goldengrove | Visit Francine Prose's Website | Peruse the Reading Guide.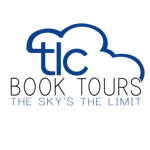 For other stops on this blog tour, check out the TLC Book Tours schedule.
Other Reviews:
1morechapter
Addicted to Books
Book Magic
The Book Muncher
Booking Mama
Books and Movies
Both Eyes Book Blog
The Eclectic Book Lover
Necromancy Never Pays