Sundays at Tiffany's, by James Patterson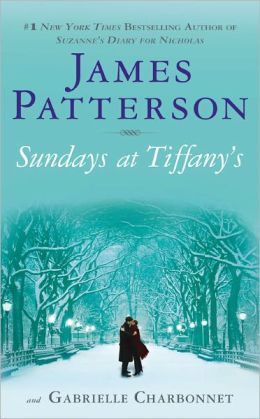 Title: Sundays at Tiffany's
Author: James Patterson
Pages: 309
Publisher: Grand Central (Hachette)
Copyright: 2008
Format: Paperback
Rating: [rating:2]
____________________________
I received this book for free from the publisher. All content and opinions are my own.
The blurb:
Jane Margaux is a lonely little girl. Her mother, a powerful Broadway producer, makes time for her only once a week, for their Sunday trip to admire jewelry at Tiffany's. Jane has only one friend: a handsome, comforting, funny man named Michael. He's perfect. But only she can see him. Michael can't stay forever, though. On Jane's ninth birthday he leaves, promising her that she'll soon forget him.

Years later, in her thirties, Jane is just as alone as she was as a child. And despite her own success as a playwright, she is even more trapped by her overbearing mother. Then she meets someone – a handsome, comforting, funny man. He's perfect. His name is Michael . . .
This book was a quick and easy read. But that's about all it had going for it. It was entirely too cliche, and sometimes a little weird. The writing was pretty stilted, and the plot twists were nothing but convenient. This is exactly what it purports to be – a cheesy little romance. Good for when you can't handle something more substantial.
Sundays at Tiffany's, by James Patterson [rating:2]
GIVEAWAY. Thanks to the Hachette Book Group, I have an extra, brand new, paperback copy of Sundays at Tiffany's to giveaway to one lucky reader. To enter, simply leave a comment on this post. Sorry, U.S. addresses only please. I'll select a winner on November 1, 2009. Good luck!
Other Reviews:
Adventures in Reading
Book:Thirty
Booking Mama
I Smell Books
J. Kaye's Book Blog
On My Bookshelf
Peeking Between the Pages
Reading Comes from Writing
Redlady's Reading Room
Socrates' Book Reviews
Tiny Little Reading Room