Mini Reviews
I still have yet to write reviews for nine books I read in 2009. So, I'm going to call it a day and do mini reviews of them, even though they all deserve their own posts.
The Story of Edgar Sawtelle, by David Wroblewski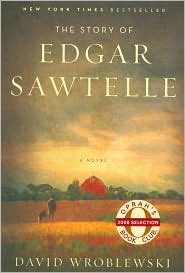 Rating: [rating:5]
One word for this book: puppies! I loved the back story of dog breeding. It really set an interesting tone. I loved the feel of this book. I knew going in, of course, that this was based on the plot of Hamlet, but I didn't know how it was all going to play out. It's long. Sometimes it's a little slow. But it was a lovely experience for me.
Her Fearful Symmetry, by Audrey Niffenegger
Rating: [rating:4]
Twins! England! A cemetery! Ghosts! Nothing like The Time Traveler's Wife, except, I guess, that it involves supernatural elements. Anyway, Her Fearful Symmetry is a pretty good read. I'd recommend it for Carl's R.I.P. Challenge.
We Have Always Lived in the Castle, by Shirley Jackson
Rating: [rating:3]
A slow-moving, cryptic book about two sisters who live in exile on the edge of a village after a mysterious tragedy. Immediately after finishing it I felt disappointed. It wasn't as creepy as I'd hoped, but, then, I'd heard a lot of hype. Now that I've had a few months distance, I think it is probably better than I initially gave it credit for. It IS rather creepy. I'll probably reread this short tome this fall.
Beauty, by Robin McKinley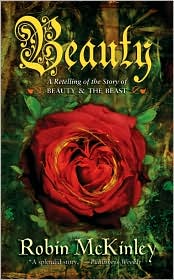 Rating: [rating:4]
A nice retelling of Beauty and the Beast. Not a lot of difference from, say, the Disney version, but I liked how the author fleshed it out. I read this one for my book club.
Let It Snow, by John Green, Maureen Johnson & Lauren Myracle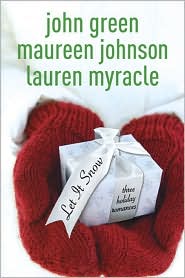 Rating: [rating:3]
Fun, interrelated Christmas tales for anyone who loves the other works of these authors. It's not as strong as the other works of, say, John Green, but it's a nice addition if you've read everything else and need a fix from one of these authors.
The Wednesday Sisters, by Meg Waite Clayton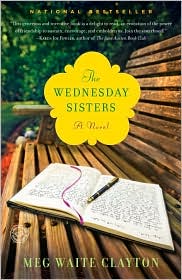 Rating: [rating:3]
I got a bit bored by this one, to tell you the truth. It felt like the author was trying too hard. There were random bits of history that, rather than set the tone, just felt like research thrown in. And the relationships of the women just didn't gel for me. Many others, though, loved this one. So, if you like women's relationship-type stories, it might work for you.
The Adoration of Jenna Fox, by Mary E. Pearson (Audio)
Rating: [rating:3]
I had no idea what this one was about when I checked out the audio CDs from my library. It turns out to be about a futuristic world where science can essentially reconstruct humans. Jenna wakes up (after an accident) and cannot remember her past and cannot make sense of the version of reality being sold to her. I didn't LOVE the story, but it is a very interesting idea. It makes you think about whether we SHOULD do all of the things that we CAN do. Okay, message-y YA. (And, I really enjoyed the narrator's performance.)
Life of Pi, by Yann Martel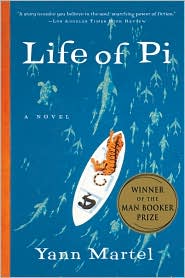 Rating: [rating:5]
Wow. This book pretty much blew my mind. I knew almost nothing about it before I finally picked it up, except that there is a tiger as a character and that it won the Booker. That's how you should go in, too. And you should definitely go in.
Under the Covers and Between the Sheets, by C. Alan Joyce & Sarah Janssen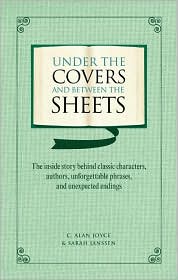 Rating: [rating:4]
Fun fact book about books! I love this genre, and this one is one of the better ones. Any book lover will enjoy the tidbits found between this covers of this book.
Have you read any of these books? Which was your favorite?