Mini Reviews
Sadly, I've been neglectful of my blog of late. And, so, as we approach the end of the year, I still have several reviews to write for books I read this year. Though they all deserve their own posts, in an effort to do some housekeeping and to start the new year fresh, I'm going to do a bunch of mini reviews. Please peruse.
Extremely Loud and Incredibly Close, by Jonathan Safran Foer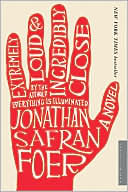 Rating: [rating:5]
A "wow" book for me. I was involved throughout and for a while after I finished it. Foer uses a variety of storytelling techniques, including pictures and handwritten notes and blank pages, to tell the story. The narrator is a young boy, which can be deadly, but worked for me here. And I thought the use of the back drop of 9/11 was respectful and insightful.
City of Bones, by Cassandra Clare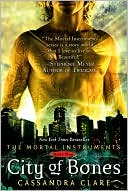 Rating: [rating:3]
Is the term "delightful romp" a cliche by now? Probably. But this book is a (mostly) delightful romp through a rather dark world full of archangels and demons. Standard YA fare with some heavy borrowing from the Star Wars story, but enjoyable. Oh, and the writing is appalling, but the story is captivating. What? How is that possible? This is the first of six (six!) books in The Mortal Instruments series. I doubt I'll read all six, but the sequel is on my TBR pile, waiting for a chance to jump in when I need a delightfully light romp of a read.
The Imperfectionists, by Tom Rachman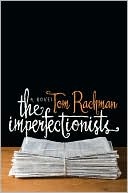 Rating: [rating:4]
I couldn't resist this one. It's one of Amazon's Best Books of 2010, and Jessica from Both Eyes Book Blog loved and recommended it. Told in a series of interconnected stories of the staff at an almost-defunct English, European newspaper, this book caught me off guard. The stories connect together in surprising and interesting ways. I liked it. Quirky, but real.
The Count of Monte Cristo, by Alexandre Dumas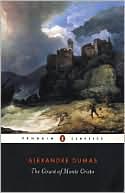 Rating: [rating:5]
Probably my favorite read of the year. This novel has it all. Intrigue, romance, hidden treasures, creepy prisons, escape, faked deaths, revenge, murder, disguises, alter egos, suicide, poisonings, Carnival in Rome, bandits, politics, family. I could go on. But you should just read it instead. In addition to the awesome and intricate plot, the writing is top-notch. Seriously, this is one masterpiece of a book. And, please, read the unabridged version, preferably the Penguin Classics edition pictured above with the translation by Robin Buss. It's a masterful translation of a masterful book. That Alexandre Dumas knew what he was doing. Please. Please. Read it.
Never Let Me Go, by Kazuo Ishiguro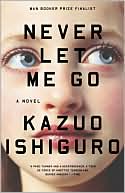 Rating: [rating:3]
Clones have feelings too. Or, at least, that is the premise of this book. Interesting concept and excellent writing. But what kept this from being memorable for me was my lack of attachment to or emotion for the characters. I liked hearing about them, but I didn't necessarily care what happened to them. Still, recommended for book clubs and other discussion groups. This one needs to be talked about.
Sweethearts, by Sara Zarr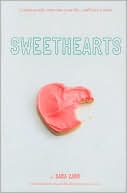 Rating: [rating:3]
Fluffy YA. Good in a reading slump or busy time of life. This one is about a girl who was fat as a child but had a true friend. When that friend suddenly disappears from her life, she transforms herself into someone else. Now, she has to figure out who she really is. I liked this one enough to cruise through it in a day, but my sources say that Sara Zarr has better titles on her backlist.
Uglies, Pretties, and Specials, by Scott Westerfeld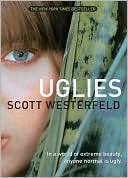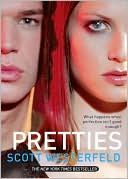 Rating: [rating:3]
I'd heard about this series and knew it had to do with a society where everyone was pretty. But, I had no idea what it was really about. It's YA. It's kind of dystopian. So, there's a lot of that on the market at the moment. But I was pleasantly surprised by the society created by Westerfield. The technology and philosophies are interesting, but I loved the language and cultural rituals. (I use "that is so pretty-making" in my own vernacular now.) Of the three, Uglies was my favorite, but I also liked Pretties and Specials. But, be warned, Uglies and Pretties both end on serious cliff-hangers. Thank goodness for instant gratification on my Kindle. I got to just keep reading on through. I'd recommend having all three in your possession before you begin.
How To Read Literature Like a Professor, by Thomas C. Foster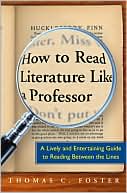 Rating: [rating:4]
I've read this book before, but I read it this time with a scholarly bent. I took good notes and marked up the book along the way, a la college. I'm starting a new community book club in 2011, and I wanted sharpen my close reading skills in preparation for leading discussions. This book is definitely one to read to help you pick up on the little, and not-so-little, hints in literature. I've got the next book, How To Read Novels Like a Professor, waiting on the shelves.
Have you read any of these books? Which was your favorite?