Mini Reviews
Sadly, I fell WAY behind on my 2011 reviews. So, occasionally, I'll be posting mini reviews to help catch up. Though they all deserve their own posts, this will have to do. This, in particular, is an excellent crop of books. Enjoy.
Chains, by Laurie Halse Anderson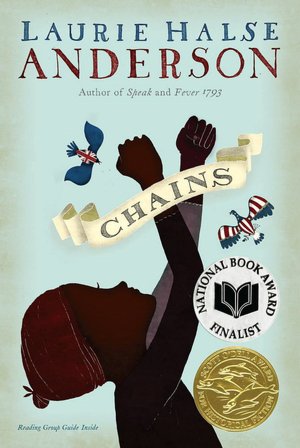 Rating: [rating:4]
I really enjoyed this book, but as I read it many months ago, I can't remember much more that it is about two young slaves, that it takes place during the Revolutionary War, and that I (and the rest of my book club) liked it. I do remember that my book club had a great discussion about slavery and the Revolutionary War. I have the sequel, Forge, on my nightstand, waiting to be read.
I have read two other books by Laurie Halse Anderson that were vastly different from this (Speak and Wintergirls). Apparently she tends to write two kinds of books – historical fiction and "issue" fiction. I've liked everything I've read by her so far.
These Is My Words, by Nancy E. Turner
Rating: [rating:4]
I could not put this one down. Seriously. I took longer lunch breaks because of it. But, by the end, it didn't quite come together to be one of my favorite books, as I thought it might. Still. Really great read and first novel by Nancy E. Turner. Be warned that the first 100 pages or so have a series of intense set backs. Intense. But that's life on the frontier. Both of my book clubs read this in 2011, and the general consensus was love. Lots of love.
The Glass Castle, by Jeannette Walls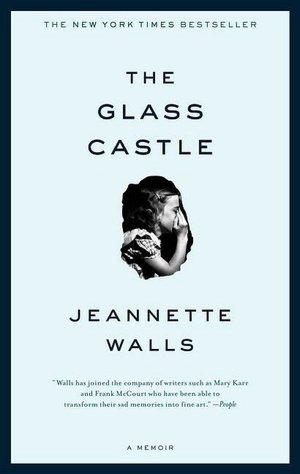 Rating: [rating:4]
Okay, yet another book club selection. This is a memoir; a brutal recounting of a neglectful childhood. But I liked it. I liked that, unlike other memoirs I've read, Walls seemed to just kind of tell it like it was. And, amazingly, she doesn't appear to judge her parents for their choices and has come to accept them for who they are. It's inspiring, too, that Walls managed to rise above a childhood that would be a great excuse for mediocrity. In all, an excellent read.
I Am the Messenger, by Markus Zusak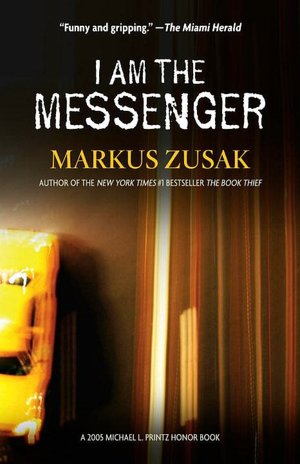 Rating: [rating:5]
My favorite read of 2011. Hands down. Zusak is clearly a genius. This novel got him his first Printz Award honor. And, I mean, The Book Thief was one of the best books I'd ever read. And often times, authors can't accomplish such a thing twice. But I Am the Messenger did for me. In fact, I may like this one better. I'm not going to tell you anything about it other than it is vastly different from The Book Thief. But it's fabulous. It's the book that I've become a disciple for – my go-to book recommendation. So, I recommend it to you. (And I will likely have to do a full post on this one someday.)
Getting the Girl, by Markus Zusak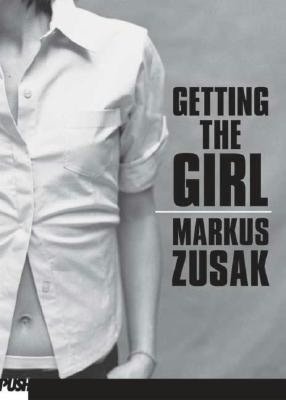 Rating: [rating:4]
Okay, after all of the effusive praise for Markus Zusak above, I have to tone it down here. I enjoyed this book very much. Cameron Wolfe falls for his brother's girlfriend. And that complicates things. It is well written and insightful, but I don't think it compares to the scope or power of The Book Thief and I Am the Messenger. (Note that I've basically read Zusak's novels in reverse chronological order. I wonder if reading them in order would have changed my perceptions.)
The Happiness Project, by Gretchen Rubin
Rating: [rating:4]
This was a really timely read for me. Yes, it's "stunt fiction." Gretchen Rubin decided that she would take a year and focus on happiness. For each month of the year, she selected an area of her life and set happiness goals. She tracked her progress a la Benjamin Franklin. And then, afterwards, she turned it into a book, complete with lots of excellent quotations and research about happiness. This book has influenced my thinking and has helped me with the general concept that we have to work on being happy. And, remember, "the days are long, but the years are short." You too, can start your own happiness project.
The Sweetness at the Bottom of the Pie, by Alan Bradley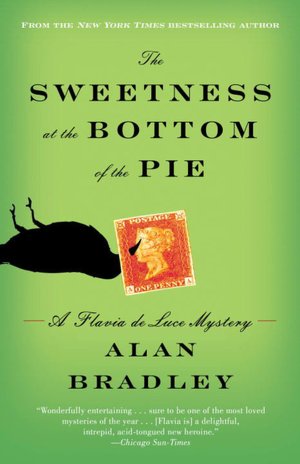 Rating: [rating:4]
Ah. The narrator here is the key. Flavia de Luce is a young girl. Amateur chemist, precocious, smart, and a delight to be with. She goes about solving a rather charming and proper British mystery that cropped up in her backyard. Read it for Flavia, even if you don't love mysteries. My book club agrees. And Flavia is so famous, she even has her own website.
NurtureShock, by Po Bronson & Ashley Merryman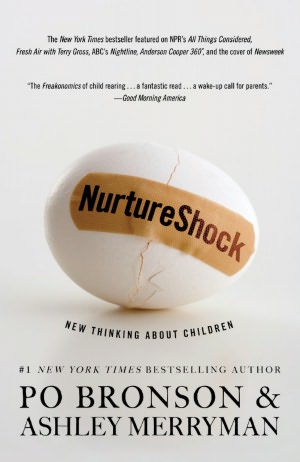 Rating: [rating:4]
An excellent collection of essays about what the research actually says about raising children. I was surprised that a lot of things that are considered common knowledge are not necessarily backed up by the research or the science. The essays are fascinating and well-written. I would recommend this to every parent.
Have you read any of these books? Which was your favorite?