Mini Reviews
Sadly, I fell WAY behind on my 2011 reviews. So, occasionally, I'll be posting mini reviews to help catch up. This is round three. Check out round one and round two, if you like. Though all of these books deserve their own posts, this will have to do.
The Particular Sadness of Lemon Cake, by Aimee Bender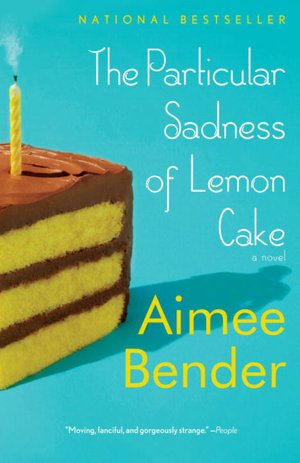 Rating: [rating:4]
I got a deal on this one for my Kindle. I had heard a lot about Aimee Bender, was entrigued by the title, and went for it. It was not what I expected at all. It turns out to be a book with a little magical realism. In all, I thought it was lovely and lonely and thought-provoking and haunting. Until the end.
A Walk in the Woods, by Bill Bryson
Rating: [rating:4]
I'd heard about Bill Bryson for years. Pretty much everyone I know agrees that he is witty and interesting and could talk about really anything. So, when I found this one at a thrift shop, I bought it. When I got home, I opened it up just to flip through it, and ended up reading 100 pages. And then I devoured the whole thing. It was witty. It was interesting. Bill Bryson could probably write interestingly about any subject. (And he has.)
Homer & Langley, by E.L. Doctorow
Rating: [rating:4]
I picked this one up at the Borders closing sale. Weep. Anyway, I really enjoyed this fictionalized account of two hoarder brothers. And E.L. Doctorow's writing lived up to the hype. The only complaint I have it that I have of all fictionalized accounts – I am left at the end with a hunger to know what was real and what wasn't.
Ella Minnow Pea, by Mark Dunn
Rating: [rating:3]
Interesting idea. It's about the fictional island nation of Nollop, named after Nevin Nollop, the creator of the pangram The quick brown fox jumps over the lazy dog. When letters start falling off of the statute of Nollop, the town council deems it as Nollop's will to cease using those letters. So, at first, Z is removed. Then more letters until only five are left. Like I said, interesting idea. But, for me, not the best execution. I had a hard time keeping track of who was writing to whom, since the voices all seemed exactly the same. My book club generally objected on the grounds that it was too political.
A Tree Grows in Brooklyn, by Betty Smith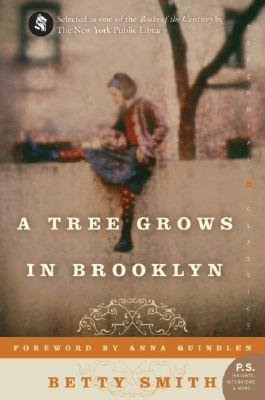 Rating: [rating:4]
Wow. This is an amazing book. I read it for my book club. And I'm still surprised that I had not read it before. This is a difficult book to describe. I've read someone complain or perhaps just state that "nothing happens." In fact, a great deal happens, but in a meandering life-like kind of way. The book is essentially the coming-of-age story of its heroine, Francie. I loved the writing and the almost-vignette feel to it. Most of all, I loved Francie. I laughed and cried and cheered for her. I highly recommend this one.
The History of Love, by Nicole Krauss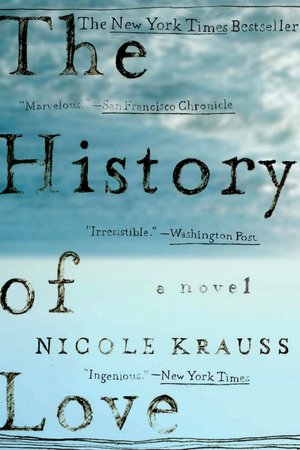 Rating: [rating:5]
As soon as I finished this book, I went into mourning that there was no more of it. To me, that is one of the signs of a great book. I think this one is a great book. It reminded me of a number of books: The Chosen, Extremely Loud and Incredibly Close, The Shadow of the Wind. But then again, it didn't remind me of anything. The writing is lovely. The story is well-told and exquisitely woven.
(Interestingly, I wrote in my notes the bit about this one reminding me of Extremely Loud and Incredibly Close, long before I found out that Nicole Krauss is married to Jonathan Safran Foer.)
Committed, by Elizabeth Gilbert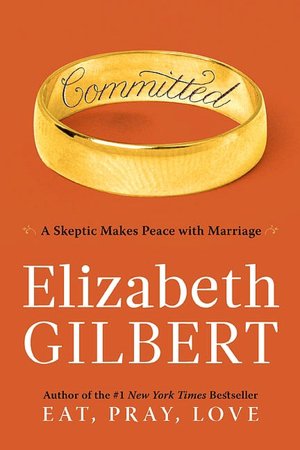 Rating: [rating:4]
I loved Eat, Pray, Love and knew I had to read Elizabeth Gilbert's follow up, Committed. Due to new immigration laws, Elizabeth is essentially required to marry Felipe if they want to live in the United States. And they do. So this book is largely Gilbert's research on and struggle with the concept of marriage. It is an extremely enlightening guide to the history of marriage. I would recommend it to everyone who has thought about entering into marriage or who wants a more informed opinion of the institution itself.
Making It All Work, by David Allen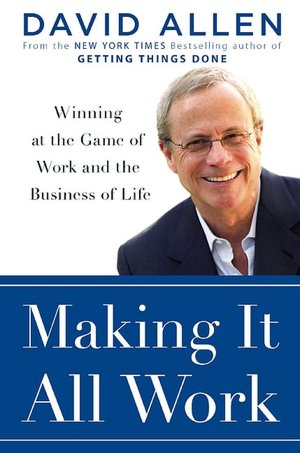 Rating: [rating:3]
I loved Getting Things Done. A lot. So, I picked up the follow up. As is the case with most follow ups, it isn't as good as the original. There's a lot of fluff here that was not present in Getting Things Done. Really, I'd recommend starting and sticking with the original, unless, like me, you just want to glean the few additional tricks and tips to be found here.
Have you read any of these books? Which was your favorite?