Utah Book Month Week 1: Utah Bloggers
I just love Utah Book Month. Though I try to pay attention to Utah authors, book bloggers, and literary events and places all year round, I love the celebratory feel of the #UtahBooks community coming together to do those things.
From the very beginning, Utah book bloggers have been an important part of my blogging experience. Within a few weeks of starting The Bluestocking Society, I found It's All About Books, run by Suey, a fabulous Utah book blogger. In the almost eight(!) years since, Suey and I have become good friends in real life. I now count many Utah book bloggers among my IRL friends. You can check out a few of them in this post.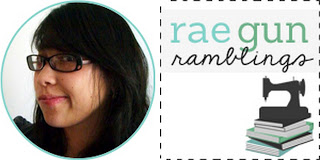 I'd also like to give a shout out to a new-to-me Utah book blogger, Marissa from Raegun Ramblings. As she says on her blog, "two of [her] favorite things are creating and reading." Marissa combines her love of reading with her sewing skills! Check out this adorable Gryffindor costume. Her love of books certainly shines through throughout her site. Head on over and say hi.
Finally, please comment below if you are a Utah book blogger or if you have a suggestion of a Utah book blogger I should check out. We've attempted to round up Utah book bloggers here, but it is woefully out-of-date. Please help us out!